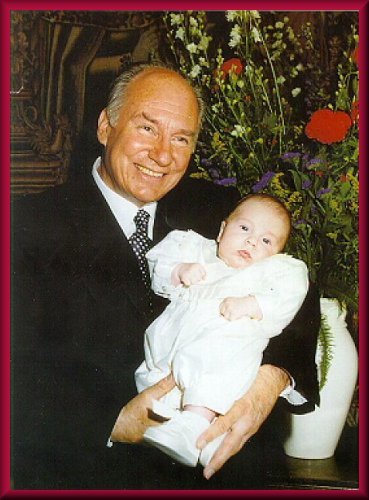 "And peace on him on the day he was born, and on the day he dies, and on the day he is raised to life" Holy Quran 19:15
"Whenever virtue subsides and immorality prevails, then I body Myself forth. For the protection of the good, for the destruction of the wicked, and for the establishment of Dharma (righteousness), I come into being, in every age." Bhagavad Gita
Mashallah!
"And strive hard in (the way of) Allah, (such) a striving as is due to Him; He has chosen you and has not laid upon you any hardship in religion; the faith of your father Ibrahim; He named you Muslims before and in this, that the Apostle may be a bearer of witness to you, and you may be bearers of witness to the people; therefore keep up prayer and pay the poor-rate and hold fast by Allah; He is your Guardian; how excellent the Guardian and how excellent the Helper!" Quran 22:78
He it is Who sent His Apostle with the guidance and the true religion that He may make it prevail over all the religions; and Allah is enough for a witness." Quran 48.28
Mubarak everyone! As Ismailis, we are truly fortunate to be blessed by this Grace and rejoice in the bargain we have made.
"Surely Allah has bought of the believers their persons and their property for this, that they shall have the garden; they fight in Allah's way, so they slay and are slain; a promise which is binding on Him in the Taurat (Torah) and the Injeel (Gospel) and the Quran; and who is more faithful to his covenant than Allah? Rejoice therefore in the pledge which you have made; and that is the mighty achievement." Quran 9.111
Isn't it wonderful that this year Mowlana Hazar Imam's birthday falls in Ramadan, the month the Holy Quran was revealed in? Please, also check out my Laylatul-Qadr pages.
Here are some more devotional qawaalis for your listening pleasure in Real Audio format:


Noor-e Rasoolillah - Ismaili Anthem Text and Audio


Ali Mowla by Nusrat Fateh Ali Khan Click on Ali Mowla by Nusrat


Damaa Dumm Must Qalandar by Sabri Brothers


Meda La Qalandar by Abida Parveen


Damaa Dumm Ya Ali Haider by Abida Parveen