Mowlana Hazar Imam in Pakistan on a State Visit Jamats also receive Deedar! Mubarak!

According to Pakistan Observer, Saturday October 14, 2000 - "Islamabad - Prince Karim Aga Khan, the spiritual leader of Shia Imamai Ismaili community will be arriving here Saturday on a two-week visit to Pakistan, officials said.
The distinguished guest will be received by Federal Minister for Interior, Moinudin Haidder along with the Ismaili community members at the airport.
Prince Karim, soon after arrival would leave for Aiwan-e-Sadr and would call on the president Muhammad Rafiq Tarar.
He is also scheduled to meet Chief Executive General Pervez Musharraf.
The spiritual leader of the Ismaili Community, His Highness Prince Karim Aga Khan will also attend a diner to be hosted by the Chief Executive in his honour.
Prince Karim wll also participate in the two-day "Philantropy Conference" on October 16-17 at Marriott Hotel Islamabad.
He will meet his followers (Jamat) here on October 15 and will also visit the under-construction Serena Hotel site.
His Highness, Prince Karim Aga Khan will also meet Foreign Minister Abdul Sattar, Minister for Finance Shaukat Aziz, Interior Minister, Moinudin Haideer, Minister for Tourism S.K. Tressler and Minister for Kashmir Affairs and the Northern Areas, Abbas Sarfaraz Khan.
On October 18, Prince Karim will leave here for Northern Areas on a two-day visit. He will inaugurate at Gilgit the "Professional Developement Center" of AKES/AKU the same day.
His Highness, Prince Karim will also meet the Jamat of Hunza and Gakuch on October 18. Abbas Sarfaraz will host a dinner in honour of the guest on the same day.
Prince Karim Aga Khan who is the 49th Imam of the Ismaili Muslims would meet his followers at Gilgit on October 19.
The distinguished guest will return from Gilgit on October 19 and leave for Karachi on the same day.
On October 20, His Highness, Prince Karim Aga Khan will call on Governor of Sindh Muhammadmian Soomro and also visit AKU -inauguration and foundation ceremonies of buildings.
The Governor of Sindh will also host a dinner in the honour of His Highness.
Prince Karim Aga Khan will participate in the annual convocation of the Aga Khan University (AKU) on October 21.
Prince Karim Aga Khan will met the Jamat in Sindh province from 22 to 27 October.
Begum Inaara the wife of Prince Karim Aga Khan will also be accompanying her husband.
His Highness will fly back home on October 28. APP."


Mowlana Hazar Imam Pays Respects to Premier Trudeau Toronto Star Story - I'll work on a page with pictures soon, Inshallah!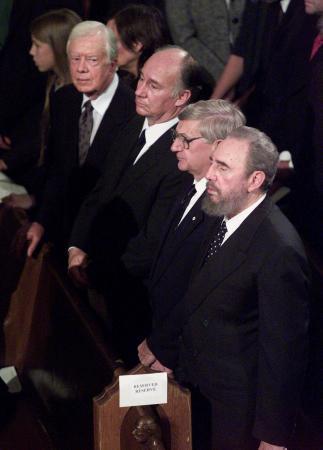 September 2000


His Highness the Aga Khan's Keynote Speech at World Bank Symposium November 1999 - I just got around to making it ready for my website now...tch tch!


Aga Khan Speaks on Role of Faith and Minorities in Africa

August 2000


Aga Khan and Tajik President launch University in the Pamir mountains Pictures at AKDN site


Aga Khan and Pamir President launch University BBC News


Ismaili da'wa Outside the Fatimid dawla By Farhad Daftary


Infectious Energy Global Ismaili Youth Conference


Sayyidna Nasir Khusraw by the Prince Aly Khan Religious Night School, Karachi, March 1973


Nasir-i Khusraw and his Spiritual Nisbah by Mehdi Mohaghegh

July 2000


Jamila's Youth Website My daughter's website


Qadi Numan's Majalis Added Majalis No. 3


Hazrat Ali's Articles on the Ismaili Web


Imamat Day Celebrations Postponed Even though Mijalis will be held, there will be no Dandia Raas until the 40 days waiting period after our Beloved Mother's passing away.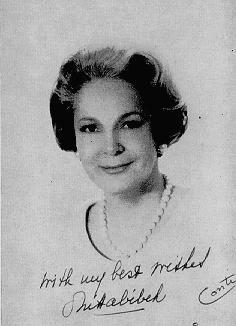 Our Beloved Om Habibeh passed away on on Saturday July 1, in the Riviera town of Le Cannet, France According to her wish, she was laid to rest beside Mowlana Sultan Mahomed Shah in the marble Fatimid Islamic style mausoleum in Aswan, Egypt. The funeral procession was led by Mowlana Hazar Imam. I was out of town and so I am a week late in getting this news online... Inshallah, I'll be creating a full page with all the info soon.


Institute of Ismaili Studies Site IIS Site goes live on Imamat Day!
June 2000


Imamat Day Mubarak! 43 Glorious Years!


Games for Children in time for summer Connect 4


Another Favorite Tic Tac Toe Go ahead, adults can enjoy too!


Aga Khan Foundation Receives Award Khalil Gibran Humanitarian Award 2000


Even though amaana.org is running again, I need your help so please let me know of any broken links or problems. I thank you also for using my site to link to CompuBank. Please let me know if you decide to open an account as they now have a generous referral program where even the account holder gets a bounty.


My site at amaana.org is down temporarily while I switch ISPs. I appreciate your patience while I move the files and register the domain. Please visit soon as I am working on creating better site navigation and also look forward to some good articles on Mowlana Sultan Mahomed Shah, Inshallah.
May 2000


Section on Imamat - The Philosophical Significance of the Imam in Isma'ilism by Sami N. Makarem
April 2000


An Ismaili Interpretation of the Fall of Adam by Bernard Lewis - commentary on Kitabu'l-idah wa'l-Bayan, by the Da'i Husain ibn 'Ali


His Highness the Aga Khan invited by U.S. Secretary of State Release by U.S. Dept. of State


Aga Khan Reflects on His Legacy Interview by Pranay Gupta


Aga Khan Denies His Community's Presence in Saudi City


Web Curator's note - If anyone has more material on Ikhwan as-Safa - Epistles of the Brethren of Purity, please let me know so that I can include it in this section. As you know, this Ismaili work has helped many through the ages. Thanks!


Rasail Ikhwan al Safa - Pages of Medieval Mideastern History by Eloise Hart


Rasail Ikhwan al Safa - Susanne Diwald's work reviewed by Hamdani


Rasail Ikhwan al Safa - Yves Marquet's book reviewed by Zimmerman


Rasail Ikhwan-us Safa - The Epistles of the Brethren of Purity by Asghar Ali Engineer
---
March 2000


Princess Zahra and Mark Boyden expecting a baby! Mashallah!


Eid-e Ghadir Eid Mubarak! Celebrated on 18th Zul-Hijja, 23rd March 2000


The Story of Ibrahim and Ismail Eid Mubarak!


Mowlana Hazar Imam's Speech at Peshawar University November 30, 1967


Navroz Mubarak for the new millennium!


Mowlana Hazar Imam and Begum Inaara announce birth of Prince Ali-Muhammad Mubarak!


Panj Tan Paak - The Ahl-e Bayt - The Mubahila

Ismaili Muslim Crossword Puzzle If you're having trouble with my links at amaana.org, for right now, please substitute amaana.org to amaana.org in the url, and you should be able to access the files, phew!

---

February 2000


Qadi Numan's Majalis

Maps and Cartography by Muslims

Lady Aly Shah Aga Khan - Shamsul Mulk
---

January 2000


His Highness the Aga Khan offers European Airline for sale

Mowlana Hazar Imam's Vision for Islamic Architecture

Princess Zahra Visits East Africa
December 1999


Layl tul Qadr The Night of Power falls on the dawn of a new millennium - a chance for global peace!


Mowlana Hazar Imam's 63rd Birthday Page

Mowlana Hazar Imam Welcomes Sorbonne's New Series on Islam

If the above link doesn't connect, please try this link (ISP problems, tch! tch!)


I beg your pardon, dear readers, for the long absence. We moved and even before settling down, I was involved in a car accident on my way home from work. I'll try my best and catch up with the events in October and November, Inshallah! In the meantime, I'd like to highlight the events that were important during my absence and will soon link those pages.


Mowlana Hazar Imam's Birthday (please visit last year's page)

November 1999


Mowlana Hazar Imam speaks at the World Bank InfoDev Conference, Washington


Aga Khan Partnership Walk in Houston last year's page
October 1999


Mowlana Hazar Imam visits Tanzania for President Nyerere's funeral
September 1999


Mowlana Hazar Imam and Begum Inaara Expecting a Baby! Rejoice!


Prophet Muhammad - The Most Influential Man in History from the book by Michael Hart


Agakhan University Page


Globalization of Medical Education: Can ECFMG Take the Lead? Speech by Shams Kassim-Lakha
July 1999


Imamat Day Mubarak! I am lucky to be chosen to be one of the community of His Chosen, Alhamdulillah!
June 1999


Mowlana Hazar Imam's First Visit to Tajikistan in 1995 - My web site was still in its infancy at that time and I cannot get over the spiritually charged emotions of that visit, both amongst the Ismailis that witnessed this event as well as the media reports that I read at the time. I decided to present this segment for your enjoyment - to re-live the sensations that the Tajiki and Afghani Ismaili Jamat must have felt at meeting the Imam in person after 600 years of pure devotion to his line of Imamat from the teachings of one Nasir Khusraw... You be the judge.
May 1999


Prophet Muhammad's Influence on the Medieval Age by Rubina Jaffer


Mowlana Hazar Imam on Forbes Global Cover


Risala dar Haqiqati Din - The True Meaning of Religion by Shiabudin Shah


Mothers Day Features:


Mowlana Sultan Mahomed Shah's on Status of Women


Mowlana Sultan Mahomed Shah's Mother Lady Aly Shah


Mowlana Sultan Mahomed Shah on the Importance of Women


Women's Page


Pir Shiabudin Shah - Ismaili Hero during the time of Imam Aga Aly Shah and Mowlana Sultan Mahomed Shah


Mowlana Hazar Imam in Cairo with President Hosni Mubarak
April 1999


Jawhar As-Siqilli - Ismaili Hero during the time of Fatimid Imam Al-Muizz (a.s.)


Hassan bin Sabbah - Ismaili Hero during the time of lmam Mustansirbillah (a.s.)
---

March 1999


Attention dear visitors! Some of the links on my web site have been disabled due to an account name change that a friend of mine had to make, whose space had been donated for my use, and yours truly has not had the time to re-code all of the hardlinks on all the various directories the Ismaili Web now resides on. So, if you receive a message: "File not found" and it has ~greatone in the url, please substitute it with ~crusader . My friend did not feel comfortable anymore in using the name greatone and changed it to crusader! Inshallah, in the days ahead, I'd like to be able to carry the whole site in one location, and I ask for your prayers to make this possible. Muskil-Asaan har ruz-u, har shab!


Current Events - Including info about Expressions of the Pamir

Eid ul Adha Page (from last year) Eid Mubarak!


Children's Page at Ismaili Web - Updated with lots of useful information!


Navroz Mubarak! Eid Mubarak! March 21st is almost here! Here is my Navroz Page from last year
---

February 1999


Samanid Revival in Tajikistan? By Sakar Datoo


A Brief History of Ismailism by Abualy A. Aziz (Needs more work : ) Inshallah, I'll update these pages soon)


King Hussein of Jordan Laid to Rest Mowlana Hazar Imam pays his respects
---

January 1999


Majalis-ul Muayyadiya - Life and Lectures of Al Muayyad fid-din Shirazi Now Complete!


Eid Mubarak!

Lail tul Qadr Page Inshallah, I'll add more to this page soon!
---

December 1998


Ramadan Page Please let us pray that the bombing strikes in Iraq end soon. Ameen!


Ismaili Heroes Web This section will be updated in the next few days to include more pages. I had a choice whether to load this section up right now, or wait until I have worked on all the articles, that means reading them, making them ready for the web, cross-linking them, etc. and I decided to upload this section right now! Our past heroes, as you will read from this section, were very active in multiple fields and the Fatimid period of our history produced some of the world's best personalities under the guidance of the Imam-Caliphs. Currently, we should take this challenge and produce our best under the guidance of Mowlana Hazar Imam! After all, the coming of "the Mahdi" (Guide) from the West has been predicted... And the millenium is upon us! Alhamdulillah! As Allah says, the righteous shall inherit the earth!


Aga Khan Foundation Canada Scholarships An Opportunity for International Development and Travel!


Ismaili Web Intro Page Enhanced with Mosaic effect in Java A Birthday Blessing! (Takes about 30 seconds to load the first time, may be worth the wait!)


A Birthday Tribute to Mowlana Hazar Imam Rejoice!


Mowlana Hazar Imam's 62nd Birthday Mubarak!
---

November 1998


Mowlana Sultan Mahomed Shah's Web I am two weeks late in presenting this in time for his birthday and still not through all the material I'd like to portray, but here it is, two days before my birthday! November has been a special month as we started with Hazrat Ali's birthday, then Mowlana Sultan Mahomed Shah's and today, November the 15th, is Mehraaj Raat, so do try to attend Jamat Khana for special prayers for our beloved Prophet Muhammad (s.a.s.)


Hazrat Ali's Judgement

Aga Khan Architecture Award Article in the Globe and Mail News about Don Mills Jamat Khana!


Ismaili Web Navigation Tool Testing


Hazrat Ali's Birthday

The Significance of Nad-e Ali and Ya Ali Madad
October 1998


Mowlana Hazar Imam's Speech at Alhambra Palace in Spain


Mowlana Hazar Imam's Speech at Granada d'Oro in Spain


Islamic Architecture Article by Sakar Datoo


Food for Thought Article by Hamida Nanji


The Royal Wedding Reception at Aiglemont


The Meaning of "Aga Khan" Article by Sakar Datoo


An Islamic Reminder of the Sacred in Design Article in NY Times


Aga Khan Award for Architecture, Granada 1998


Mowlana Hazar Imam Showers Irshad on Tajikistan Jamat


Aga Khan Architecture Award 1998 Ceremony BBC News


Prince Sadruddin Aga Khan featured in latest Newsweek
---

September 1998


Mowlana Hazar Imam Interviewed by Mildred F. Schmertz

Mowlana Hazar Imam Visits Tajikistan

Fatimid Princess Sitt al-Mulk by Sakar Datoo


Role of Women by Ikhwan

A Portrait of World Power Mowlana Hazar Imam featured in Vanity Fair


Current News and Events
---

August 1998


Princess Zahra Speaks at the IAVE Conference in Canada

Current News and Events
---

July 1998


Lisbon Inauguration Speech New pictures!


Lisbon Ismaili Center Opening Fatimid times are here again!

June 1998


Imamat Day Mubarak! 41 Glorious Years!


Partnership Walk in Houston Pictures Galore!


New Pictures Awesome Noorani Family Photos!


Messages of Felicitations from the world over!


Wedding Pictures and more Rejoice!
May 1998


Mowlana Hazar Imam gets married Mubarak!
April 1998


Kur'anic 'light' Explanation of Sura Noor 24:35


Yaum-ul-Ghadir Mubarak! Ghadir e Khumm articles


The Importance of Studying Ismailism by Professor W. Ivanow


Eid Mubarak!


Zamzam, the Well of Ishmael


AKF Walk Updates! Princess Zahra's Speech at the Walk


Princess Zahra's Speech Toronto 1997


Current Events!
---
March 1998


Navroz Mubarak! Eid Mubarak!


AKF Partnership Walk comes to Houston!


More news from Ivory Coast


Mowlana Hazar Imam on an Official visit to Ivory Coast French
---
February 1998


World Reaction to Military Action in Iraq


World Bank Interfaith Conference in progress


Aga Khan Network Provides Urgent Supplies for Afghanistan Earthquake Relief


Afghanistan: Internet Brings Help To Disaster Victims


Mowlana Hazar Imam's Biography at World Bank web site World Faiths Dialog


H.H. the Aga Khan to participate in World Bank Interfaith Conference Reuters


President Clinton's Videotaped remarks on the occasion of Id al Fitr
---
January 1998


Eid Mubarak Everyone!


Prince Sadruddin Aga Khan talks to June Ducas about his art collection Exclusive Interview!


Ikhwan al Safa Play at the Ismaili Center in London


Prince & Princess Sadruddin Agakhan's Collection on view at the British Museum


White House Message for Ramadan by President Clinton


Last year's Eid Message from the White House


Prince Amyn Aga Khan in Russia with U.N.


Prince Amyn Aga Khan in Lisbon -1996


Selected Suras of the Holy Qur'an


Lail tul Qadr - Night of Power


The Origins of Shi'ism: A Consensus of Western Scholarship by Jonah Winters (Views presented are of the author and he is mainly considering the Twelver Itna Ashari Shias in this analysis. I invite Ismaili Shias to study this article and write an essay of your own. I hope to write a critique of this very interesting scholarly article, Inshallah! PS Graphical rendition and choice of calligraphy mine! )


Contents of Ismaili Web Please test this navigation tool for the Ismaili Web by clicking the contents link on that page. I am still adding to the contents and working on the development of more articles, so do visit often for updates. Khuda Hafiz!
---

Archived What's New Files - November 2000 to December 2007

Archived What's New Files - January 1998 to October 2000

Archived What's New Files - December 1997 and before
---

| Present Imam Shah Karim Aga Khan IV| 48th Imam Mowlana Sultan Mahomed Shah Aga Khan III | Hazrat Ali | Prophet Muhammad | Ismaili Heroes | Poetry | Audio Page | History | Women's Page | Legacy of Islam | Current Events |

Back to Ismaili Web